You are here
How to Keep Time (Paperback)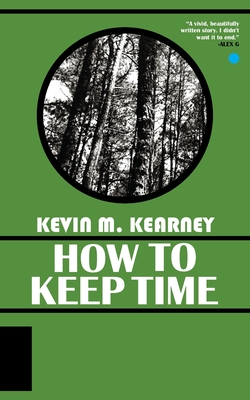 $16.99

Usually Ships in 1-5 Days
Description
---
Every day, Mercer Moore was reminded that it was all ending. It was The End of Television, of Civility, of The Planet. Maybe that's why it doesn't seem like the end for Mercer. Sure, his wife Alejandra had been blunt. She hadn't used the word "divorce," but she had used "I" and "need" and "out," all in a row.
Still. It just doesn't feel like the end.
Rather than deal with the reality of her absence, Mercer reports Alejandra as missing to a skeptical detective and prays he's not subsequently considered a suspect. Fearing he's losing his grip, his brother Evan and father Lake suggest a weekend trip in the hopes that time away will lead to some clarity. But the retreat to the family cabin in the New Jersey Pine Barrens only leads to more problems. Evan, recently sober and born-again, offers condescending platitudes while Lake, a widowed former hippie, is too stoned to present any real solutions. As each day passes without word from Alejandra, Mercer becomes more immersed in the sprawling, haunted wilderness of the Pine Barrens and its unsettling mythology. When he stumbles upon an unexpected discovery hiding there, he's forced to reckon with the reality of his marriage or continue crawling further into his comforting delusion.
HOW TO KEEP TIME is a millennial novel reminiscent of Andrew Martin's EARLY WORK and Miranda Popkey's TOPICS OF CONVERSATION. It's THIS IS WHERE I LEAVE YOU narrated with the formal experimentation of Jenny Offill and Scott McClanahan.