You are here
Into The Darkness: A Journey Into Schizophrenia (Paperback)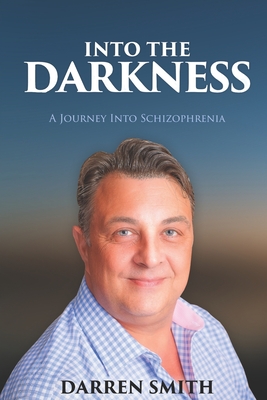 $12.99
Email or call for price.
Description
---
Have you ever wondered what it's like to be a schizophrenic? To feel the despair of not being able to distinguish between reality and psychosis? In this open and raw memoir, Darren holds nothing back and reveals his challenging journey from childhood to adulthood and how he was able to finally conquer his demons.
Into the Darkness
is Darren Smith's harrowing journey through the life of someone diagnosed and living with schizophrenia. He openly shows us how he had to live day after day unable to tell the difference between his psychosis and reality, turning his life into a living nightmare. Taking us into his mind, we witness the complex nature of the disorder, the confusion, delusional thoughts, tormenting voices and paranoia in this explicit and thought-provoking memoir. Darren takes us from his childhood to adolescent years when depression and delusions began to derail his mind. A troubled teenager he reels from a heartbreakingly painful parental divorce and bullying at school. Nothing seems to matter anymore, and Darren uses alcohol, drugs and sex to heal his pain. The voices and delusions torment him as he battles his demons and the agony of a psychotic break, causing him to descend into the dreadful realm of full-fledged schizophrenia. Smith talks openly about his anxieties, the inability to distinguish between his paranoid psychosis and real fears. The voices in his head urging him deeper and deeper down the rabbit holes of delusions, and the extremely difficult challenges he faced to become the person who he is today.
Into the Darkness
is an eloquent and intimate account that will not only draw you into Darren's challenging journey, but also the lives of those friends and family members who walked alongside him. It will take you in from the very first time he experiences a hallucination, to working for a living as a young teenager, to learning to survive on his own as an adult in a frightening world. This shocking memoir is destined to have you on an emotional rollercoaster but in a way that allows you to understand who Darren Smith is. "One of the best new Schizophrenia books" - BookAuthority
Order your copy now and read about one man's challenging journey to pursue a fulfilling life.
Find out why Darren wrote his story here https: //www.hearing-voices.org/news/darren-writing-my-story/