You are here
Brighter Stars (Hardcover)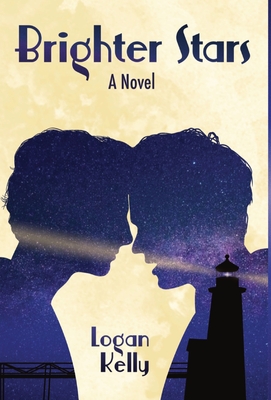 $26.99

Usually Ships in 1-5 Days
Description
---
A first of its kind in literature, BRIGHTER STARS is an LGBTQ+ Historical Epic that seeks to put a twist on the Great American Novel. Set upon Nantucket during the Great Depression, it is filled with the vivid romance and struggle of its long-ago period. By contrast, its transcendent themes of love, lust, sexuality, and ambition speaks to audiences of all generations.
This is the story of James Miller, a young man brought up on Nantucket who is determined to achieve his vast goal of becoming a star of talking pictures. However, before departing Nantucket for a prestigious dramatic academy in Manhattan, James is distraught to find out that his dearest friend, Harry Goulart is planning to propose to an old schoolmate named Nancy Garofalo.
James' heart has belonged to Harry ever since they shared a secret kiss a few months before. Determined to make Harry love him in return, James sets out to pursue Harry at any cost. That is until Marco Ferreira-a suave and mysterious scoundrel-comes to the island. He is immediately taken with James and begins a pursuit himself, hoping to win James' stubborn heart.
Love and lust come to ahead when the Great Depression sweeps the country, devastating the vein and licentious quests of all. James finds himself at the epicenter of trials both around him and within. In these vibrant pages, his story of survival, strength, ambition, hope, and love come alive, as James refuses to be vanquished and searches for a better future beneath the promise of BRIGHTER STARS.