You are here
Panpocalypse (Paperback)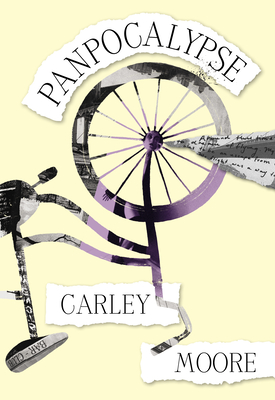 $17.95

Usually Ships in 1-5 Days
Description
---
During the coronavirus pandemic, a queer disabled woman bikes through a locked-down NYC for the ex-girlfriend who broke her heart.
Orpheus manages to buy a bicycle just before they sell out across the city. She takes to the streets looking for Eurydice, the first woman she fell in love with, who also broke her heart. The city is largely closed and on lockdown, devoid of touch, connection, and community. But Orpheus hears of a mysterious underground bar Le Monocle, fashioned after the lesbian club of the same name in 1930s Paris.
Will Orpheus be able to find it? Will she ever be allowed to love again? Panpocalypse--first published as an online serial in spring of 2020--follows a lonely, disabled, poly hero in this novel about disease, decay, love, and revolution.
About the Author
---
Carley Moore is the author of the essay collection 16 Pills, the poetry chapbook Portal Poem, the young adult novel The Stalker Chronicles, and the fiction novel The Not Wives, published by the Feminist Press in 2019. Her work has appeared in the American Poetry Review, Brainchild, the Brooklyn Rail, the Journal of Popular Culture, and other publications. She is a clinical professor of writing and contemporary culture and creative production in the Global Liberal Studies Program at New York University and a senior associate at Bard College's Institute for Writing and Thinking. She lives in Brooklyn.