You are here
The Ayurveda Bible: The Definitive Guide to Ayurvedic Healing (Subject Bible) (Paperback)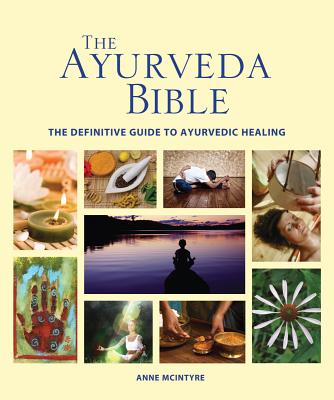 Description
---
Once available only in India, the country in which it originated, Ayurveda is a healing method that is rapidly growing in popularity in North America. Training is available across the United States and treatments and lifestyle counseling are offered in spas everywhere.
The Ayurveda Bible is a comprehensive guide that explores the Indian healing system of Ayurveda, from its origins in ancient Vedic scriptures to Ayurveda as practiced today. The book covers the three prime qualities of Ayurveda and how to assess a person's Ayurvedic constitution -- doshas and dhatus. It describes the relationship between food and a person's constitution and the role of preventative health in Ayurveda.
A full chapter is dedicated to Ayurvedic diagnosis and treatment. It covers the causes and stages of disease, the principles of Ayurvedic treatment, detoxification, treatment of the doshas and dhatus, and Ayurveda and the mind. The Ayurveda Bible also contains a comprehensive and practical directory of Ayurvedic herbs, traditional preparations and formulas.
Indispensable for the practitioner and ideal for the novice, The Ayurveda Bible is a valuable addition to the library of anyone interested in the ancient healing practice.
About the Author
---
Anne McIntyre is a Fellow of the National Institute of Medical Herbalists and has been practicing herbal medicine for over 25 years. She has studied Ayurveda for over 20 years and has incorporated its wisdom into her herbal practice. She teaches extensively on herbal medicine and Ayurveda in the United States, the U.K. and Europe. Her other titles include The Top 100 Herbal Remedies and The Complete Woman's Herbal.