You are here
Burning: Book Three of the Fold (Paperback)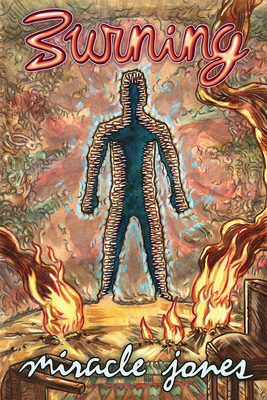 $27.00

Usually Ships in 1-5 Days
Description
---
PART THREE OF THE FOLD, a psychic saga in seven volumes.
Three brothers explore an infested city, seeking the forbidden weapons of a school of malevolent psychics. . .a trustee investigator on an interdimensional prison ship answers a mysterious summons from the sweating depths of a labor camp. . .an insect with a gift for telepathy and oratory organizes a revolution of vermin. . .and in a pocket dimension made of absolute ice, Charlotte St. Andrews learns how to Burn.
A saga, in seven projected volumes, of a band of psychic malcontents struggling to hold onto what order they can in an evolving, hostile multiverse. THE FOLD is a story about willpower, about a city carved into the brain of a giant octopus, about the seeds of politics, about succulent diner meals, about the offscourings of society, and about what it feels like to use your mind to fly.
Combines the prose of David Mitchell or Tom Robbins with the ideas and raw insights into humanity of Kurt Vonnegut . . . If I were to recommend one lesser known indie author, it's Miracle Jones.--Jeremy Blaustein, translator of Metal Gear Solid
Chronicles of Narnia meets William Burroughs by way of Texas Chainsaw Massacre. . .highly recommended to the strong of heart and stomach.--Tom Moody
Fiction.