You are here
Stephen's Second Chance: Part I (Hardcover)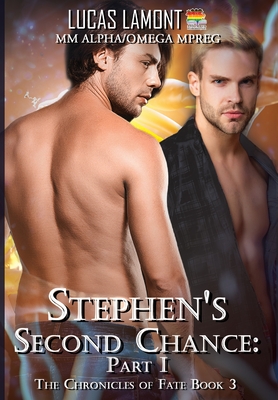 $34.99

Usually Ships in 1-5 Days
Description
---
Ten years ago, Stephen Matheson was a troubled 19-year-old Alpha who struggled between living in two worlds.
Although his Type 4 Status should have placed him among the elite, he was the lone exception to a Lower Type bloodline. With his family's reputation keeping him from the preferred lifestyle, and his Type 4 Status isolating him from the community he was born into, Stephen decided drugs were his only answer. But when his younger Omega brother found his hidden stash and overdosed, his family and authorities blamed him. Now, ten years later, Stephen is back in Tauris City to prove he is not the lost soul and waste of a human he once was.
When Stephen stumbles into South Street Tavern and meets the pioneering Omega bar owner Alexander Daventry, he believes fate itself has intervened. The instinctual pull tells Stephen he has found what every Alpha waits his entire life for: his Fated Mate. There's only one problem. Alexander doesn't feel the same for him. Instead, he is completely disgusted by the Alpha's former reputation and can't believe he's been coerced into offering him a job as his bar back. But Stephen is convinced Alexander is meant to be his and will do what it takes to break down Alexander's tough exterior.