You are here
Back to top
Study Less, Study Smart: How to spend less time and learn more material (Paperback)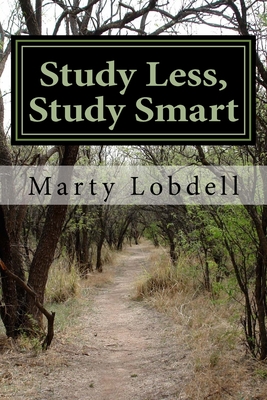 $7.99
Email or call for price.
Description
---
This book presents proven strategies to enhance learning by employing effective study techniques. As learners utilize techniques from the book, they often find that they, in fact, learn more while studying less. The book is intended for students from junior high to post graduate level. Parents often tell their children to "study more" but if students are not using effective study strategies, they are often frustrated and generally wasting time.The book provides concrete strategies for concerned parents who want to help their children learn more effectively.This book is also helpful for teachers. Teachers often have little knowledge about how to enhance learning skills. They, like parents, usually tell students to "study more". Once again, this book provides concrete strategies so teachers can facilitate learning.
About the Author
---
Professor Emeritus, Marty Lobdell taught Psychology and College Study skills for 40 years at Pierce College. His book is a summation of the most beneficial strategies to enhance learning and reduce frustration while studying. Marty is currently retired but still active in his community.