You are here
Viking Warrior vs Frankish Warrior: Francia 799–911 (Combat) (Paperback)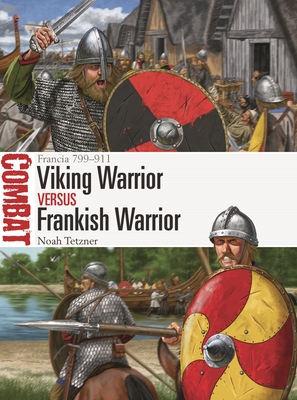 $22.00

Usually Ships in 1-5 Days
Description
---
Fully illustrated, this absorbing study assesses the warriors fighting on both sides during the Vikings' attacks on the Frankish realm in the 9th century, as raiding escalated into full-scale siege warfare.

On the eve of the 9th century, Vikings first raided the Frankish Empire on the coast of what is now western France. Although this attack ended in disaster for the Scandinavians, Charlemagne reportedly wept, not in fear of his own life, but for the ensuing bloodshed brought upon his successors. Mobile parties of highly skilled Viking warriors would continue to raid Francia for decades; as these attacking contingents grew more numerous they began to assail powerful centers, besieging Paris in 845 and again in 885. To combat the Viking threat, Frankish kings mustered scores of infantrymen, then subsequently transitioned to cavalry-based forces in the 9th century. The dynamic nature of Viking activity in Francia meant that numbers and mobility would determine the fate of Charlemagne's Holy Roman Empire.

This study documents the evolving trial of strength between the Vikings and the Franks under Charlemagne and his successors. Through a careful synthesis of primary sources, expert analysis and the archaeological record, the author invites the reader to visualize the fighting men who fought one another in Francia, and offers a balanced assessment of their successes and failures over decades of warfare during the Viking Age.
About the Author
---
Noah Tetzner is a regular contributor to numerous blogs and magazines relating to the Viking Age. He produces the podcast The History of Vikings, which has amassed an audience of over 50,000 monthly listeners and charts among the world's top history podcasts on Apple Podcasts. Noah lives in Wisconsin.

Johnny Shumate works as a freelance illustrator in Nashville, Tennessee. Most of his work is rendered in Adobe Photoshop using a Cintiq monitor. His greatest influences are Angus McBride, Don Troiani and Édouard Detaille.