You are here
Star Wars Be More Lando: How to Get What You Want (and Look Good Doing It) (Hardcover)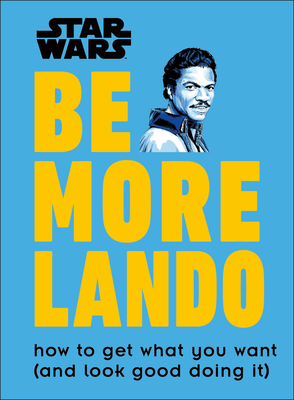 $9.99
Email or call for price.
Description
---
A humorous take on how to get what you want (and how to look good doing it) with the help of Lando Calrissian

Packed with witty career advice for budding entrepreneurs, this Star Wars self-help book is full of brilliant business advice and funny quotes from Lando Calrissian and other Star Wars characters.

As the galaxy's resident wheeler-dealer, Lando has lots of useful advice for the business novice. If you're setting up a start-up and want to know how to win over investors, when to back away from a deal, or how to gamble away the fastest starship in the galaxy, this is the book for you! With additional tips from other galactic scoundrels, including Han Solo, Jabba the Hutt, Watto, Qi'ra and even some sound business advice from Yoda, Qui-Gon Jinn and Obi-Wan Kenobi, you'll be well and truly equipped to grow your amazing new venture and win at life!

The perfect gift for colleagues and friends alike, Star Wars: Be More Lando is a tongue-in-cheek guide to winning over heroes and influencing droids. It features favourite moments from the ? Star Wars movies alongside hilarious advice and fitting Star Wars quotes.

© & TM 2019 LUCASFILM LTD.
About the Author
---
Christian Blauvelt is the managing editor at Indiewire. He has written extensively about Star Wars for Entertainment Weekly magazine and has discussed the saga on BBC World News TV and on CBS New York, where he is a frequent pop culture commentator and film awards season expert. He is based in New York City. For DK, he has also written Star Wars Made Easy, Star Wars: Be More Vader, and Star Wars: Be More Yoda.