You are here
Desert Air (Hardcover)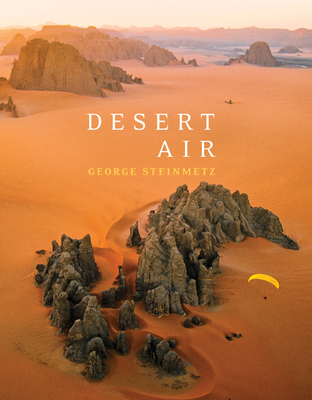 $65.00
Email or call for price.
Description
---
Celebrated exploration photographer George Steinmetz takes his art to a new level in Desert Air, the first comprehensive photographic collection of the world's "extreme deserts," which receive less than four inches of precipitation per year. Steinmetz has spent 15 years on this epic body of work, capturing remarkable and surreally beautiful visions of deserts, from China's great Gobi Desert to the Sahara in northern Africa to Death Valley in California. Much more than a visual journey, these images are enriched by the exciting stories behind Steinmetz's adventures in some of the world's most difficult and challenging areas—from smuggling his paraglider into Libya to getting arrested for spying in Iran, to crashing into a tree in western China. Desert Air reveals extraordinary desert ecosystems that together form a kind of disparate family of coevolved landscapes; similar, yet each unique in its own way.
To preview some of these incredible images, watch the book trailer on Vimeo: http://vimeo.com/50387081
About the Author
---
George Steinmetz is known for his ambitious photographic projects for National Geographic, the New York Times, the National Science Foundation, and other leading journalistic and scientific institutions. His books for Abrams include New York Air (2015), Desert Air (2012), Empty Quarter (2009), and African Air (2008). He lives in New Jersey.