You are here
A Fractured Mind: My Life with Multiple Personality Disorder (Paperback)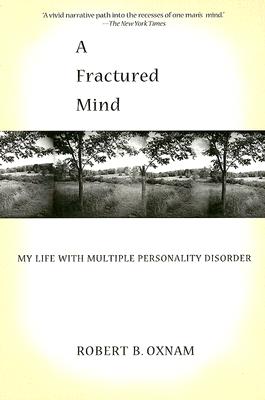 $17.99

Usually Ships in 1-5 Days
Description
---
The harrowing, insightful, and courageous account of a prominent man's struggle with multiple personalities

Robert Oxnam was a high-profile, successful man: A renowned scholar and president of the Asia Society, he appeared frequently on television and traveled the world as a sought-after expert. But what the millions of people who'd seen him didn't know--what even those closest to him didn't know--was that Oxnam suffered from multiple personality disorder. It was only after an intervention staged by family and friends, in response to frequent blackouts and episodic rages assumed to be alcohol-driven, that he sought treatment with Dr. Jeffery Smith; the first of his eleven personalities emerged in a session in 1990. After years of treatment, he has integrated them into three: Robert, Wanda, and Bobby, who take turns narrating this remarkable, unprecedented chronicle.
About the Author
---
Robert B. Oxnam is internationally recognized as an outstanding Asia specialist and dynamic speaker. He often accompanies prominent Americans--such as Bill Gates, Warren Buffett, former President George H. W. Bush and Barbara Bush--as they seek in-depth, firsthand knowledge of China. For more than a decade he was president of the Asia Society, which has headquarters in New York, across the United States, and throughout the Asia-Pacific region. He has hosted MacNeil/Lehrer NewsHour specials on Asia. He lives in New York with his wife, Vishakha Desai.