You are here
The Private Lives of Pippa Lee: A Novel (Paperback)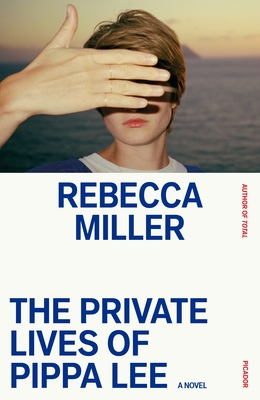 $18.00

Not Available Until Publication Date
Description
---
Rebecca Miller's The Private Lives of Pippa Lee is the study of a brave, curious, multilayered woman—an acutely intelligent portrait of the many lives behind a single name. Now a major motion picture.

What part of our selves do we hide away in order to create a stable, successful adult life?

Pippa Lee has just such a life in place at age fifty, when her older husband, a retired publisher, decides they should move to a retirement community outside New York City. Pippa is suddenly deprived of the stimulation and distraction that had held everything in place. She begins losing track of her own mind; her foundations start to shudder, and gradually we learn the truth of the young life that led her finally to settle down in marriage—years of neglect and rebellion, wild transgressions and powerful defiance.
About the Author
---
Rebecca Miller is the author of the novel Jacob's Folly (FSG, 2013), as well as the short-story collections Total (FSG, 2022) and Personal Velocity. Miller's feature-film adaptation of Personal Velocity won the Grand Jury Prize at Sundance. Her other films include Angela, The Ballad of Jack and Rose, Maggie's Plan, and an adaptation of The Private Lives of Pippa Lee.
Praise For…
---
"Dreamy, elegant . . . Miller's astute, beautifully nuanced novel explores the unpredictable consequences of choosing to live a safe but emotionally compromised life." —Daily Mail (UK)

"Magnificent . . . Miller's depiction of her title character's tangled universe is so nuanced, so lovingly detailed, that it's impossible not to get drawn in." —Nylon

"Miller beautifully renders an American woman's grab and grab again at happiness." —The Believer

"Strikingly unconventional." —Elle

"Miller brings a simmering intelligence and verbal flair to this deft exploration of the courage required to own your own life." —Booklist

"Poignant and intriguing." —Daily Express (UK)

"All these stories are as perfect as the form itself allows--surprising, grotesque, inspiring. . . . [Miller is] a wonderful writer." —The Washington Post Book World on Personal Velocity

"[Personal Velocity] is eye-opening . . . always humane, always honest, and always entertaining." —Los Angeles Times Book Review on Personal Velocity