You are here
In Silico Dreams: How Artificial Intelligence and Biotechnology Will Create the Medicines of the Future (Paperback)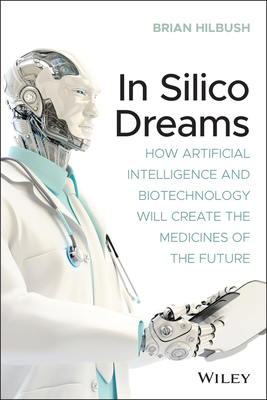 $45.00

Usually Ships in 1-5 Days
Description
---
Learn how AI and data science are upending the worlds of biology and medicine
In Silico Dreams: How Artificial Intelligence and Biotechnology Will Create the Medicines of the Future delivers an illuminating and fresh perspective on the convergence of two powerful technologies: AI and biotech. Accomplished genomics expert, executive, and author Brian Hilbush offers readers a brilliant exploration of the most current work of pioneering tech giants and biotechnology startups who have already started disrupting healthcare. The book provides an in-depth understanding of the sources of innovation that are driving the shift in the pharmaceutical industry away from serendipitous therapeutic discovery and toward engineered medicines and curative therapies.
In this fascinating book, you'll discover:
An overview of the rise of data science methods and the paradigm shift in biology that led to the in silico revolution
An outline of the fundamental breakthroughs in AI and deep learning and their applications across medicine
A compelling argument for the notion that AI and biotechnology tools will rapidly accelerate the development of therapeutics
A summary of innovative breakthroughs in biotechnology with a focus on gene editing and cell reprogramming technologies for therapeutic development
A guide to the startup landscape in AI in medicine, revealing where investments are poised to shape the innovation base for the pharmaceutical industry
Perfect for anyone with an interest in scientific topics and technology, In Silico Dreams also belongs on the bookshelves of decision-makers in a wide range of industries, including healthcare, technology, venture capital, and government.
About the Author
---
BRIAN HILBUSH, PhD, is Director, IT Advanced Analytics and Data Solutions at Veranome Biosystems. He received his doctorate in Neuroscience from Stony Brook University and has over three decades of experience in computational biology, genomics, drug discovery, data science, and artificial intelligence.