You are here
Strategic Pharmaceutical Marketing Management in Growth Markets (Hardcover)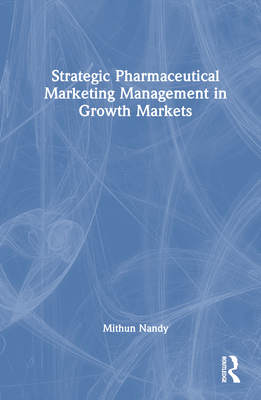 Description
---
India is the largest provider of generic drugs globally. The Indian pharmaceutical sector supplies over 50% of the global demand for various vaccines and, as a result, holds an important position in the global pharmaceutical sector. This book is a comprehensive study of pharmaceutical marketing management in the Indian context and similar growth markets.
The book introduces the fast-paced and multi-faceted discipline of pharmaceutical marketing management through an in-depth discussion on the genesis and evolution of its marketing concept. Combining theory and practice, it offers a strategic approach to pharmaceutical marketing from an organizational and business perspective and explicates the practical applications of it. Richly supported by case studies, the book brings together fresh perspectives and approaches equally useful for students and professionals.
This book will be of interest to academicians, advanced students, and practitioners of pharmaceutical marketing and pharmaceutical management. It will also be beneficial to those interested in business strategy, decision-making, and international marketing.
About the Author
---
Mithun Nandy holds a PhD in Management from Vidyasagar University, India. His doctoral thesis was awarded the "Best Doctoral Thesis Award" at an international management conference. He serves as Editor (Management) for Cogent Business and Management journal and Editorial Review Board Member in International Journal of Patient-Centered Healthcare. Currently, he is the Assistant General Sales Manager at Hegde & Hegde Pharmaceutica LLP, Mumbai, India, where he has over 18 years of pharmaceutical sales experience. He is a life member of the Calcutta Management Association.