You are here
Strong Currents (Paperback)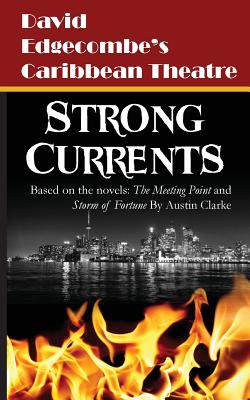 Description
---
Bernice, Estelle, Dots, Boysie, and Henry all moved from the Caribbean to Toronto in search of a better life. Together they weather the 'storms of fortune, ' but when Henry aspires to be a poet the others ridicule him. It is the strength of their friendships that will determine who swims and who sinks in strong currents.
Strong Currents is produced in tribute to Austin Clarke, originally from Barbados who became on of Canada's foremost authors. Clarke died on June 26, 2016 in Toronto. Strong Currents is based on the novels: The Meeting Point and Storm of Fortune by Austin Clarke.
The Playwright
Montserrat-born David Edgecombe has written over a dozen plays which have been staged throughout the Caribbean, in Canada,
and in Nigeria. His plays, whether humorous or dramatic, take a subtle yet acute look at Caribbean domestic life, politics, and social issues.
Strong Currents was first staged at the Second World Black and African Festival of Arts and Culture, FESTAC in Lagos,
Nigeria.