You are here
I Am WE: My Life with Multiple Personalities (Paperback)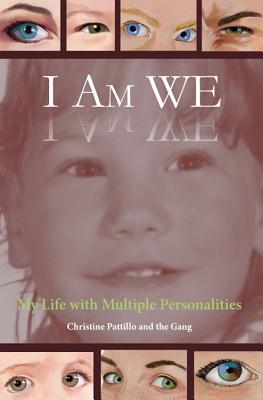 $21.95

Usually Ships in 1-5 Days
Description
---
Many people have secrets they are fearful to share with those who love them. Christine Pattillo was one of those people, except instead of just one secret, she had many.
As long as Christine can remember, she has lived with multiple personality disorder (MPD) or dissociative identity disorder (DID). But for most of her life, she kept this secret hidden from everyone around her, including her husband. It wasn't until the age of 41, after 15 years of marriage and 10 years of counseling, that she finally managed to utter the seven most difficult words of her life: "There is more than one of me."
In her fascinating memoir, I Am WE: My Life with Multiple Personalities, Christine Pattillo shares her incredible journey of life with MPD. Readers will come to know Christine's alternate personalities (Hope, SHE, Rim, Tristan, Q, Chrissy, and Cyndi) as the unique and extraordinary individuals they are. Along with Christine and the Gang, Christine's husband, family, friends, and therapist relate the joys and difficulties of one family's life with MPD.
I Am WE dispels many common, often misguided conceptions about MPD. While many theories about the condition abound, none are more qualified to discuss it than those living it. Join Christine and her family as they share their highs and lows, triumphs and losses, and above all the love they have for one another.