You are here
Schizotypy: New Dimensions (Advances in Mental Health Research) (Paperback)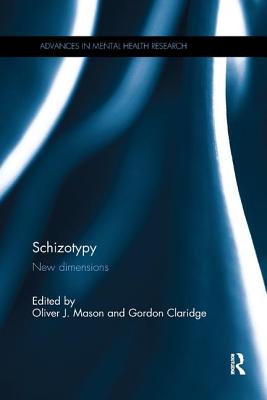 $54.95
Email or call for price.
Description
---
For several decades there has been an increasing move towards viewing the psychotic illnesses from a dimensional perspective, seeing them as continuous with healthy functioning. The idea, concentrating mostly on schizophrenia, has generated considerable theoretical debate as well as empirical research, conducted under the rubric of 'schizotypy'. This book offers a timely discussion of the most significant themes and developments in this research area.
Divided into four key sections which represent current concerns in schizotypy research - Measurement, Brain and Biology; Development and Environment; Consequences and Outcomes; and Future Directions - chapters reflect a broad range of approaches and discuss varied theoretical perspectives on schizotypy. Topics include:
cognitive and perceptual biases
psychometric assessments
creativity and schizotypy
genetic associations.
developmental perspectives
Schizotypy: New dimensions will appeal to academics, researchers and postgraduate students in the area of psychotic illnesses, as well as professionals including psychiatrists and clinical psychologists who are concerned with the basis of serious mental disorder. The book will inform readers who are new to the topic and will update and expand the knowledge base of those more experienced in the field.
About the Author
---
Oliver Mason is Senior Lecturer at University College London, UK. He also works at the North East London Foundation NHS Trust as a clinical researcher and clinical psychologist. Gordon Claridge is Emeritus Professor of Abnormal Psychology in the Department of Experimental Psychology, University of Oxford, UK and Emeritus Fellow, Magdalen College. He is Fellow of the British Psychological Society, Associate of the Royal College of Psychiatrists, UK.