You are here
Back to top
Uncle Shelby'S Abz Book (Paperback)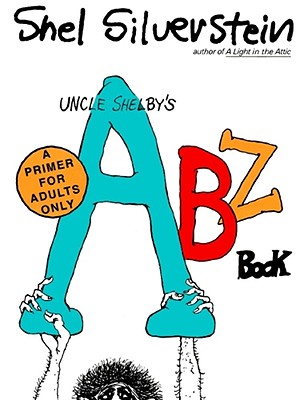 Description
---
Full of wit and twisted humor this notorious Shel Silverstein classic is a book you won't want your children to read!

Written for adults only, Shel Silverstein—the popular children's book author—presents a humorous satire of alphabet books filled with ABC lessons parents would never want their children to learn.
About the Author
---
Shel Silverstein is best known as a children's book author who wrote and illustrated a number of bestselling books that have charmed millions of readers of all ages. Crossing many artistic boundaries, he was also a noted songwriter and an accomplished playwright. Silverstein first came to prominence in the 1950s as a cartoonist for Playboy, where he assumed the role of roving ambassador for the up-and-coming magazine. This esteemed assignment—due in no small part to his friendship with Hugh M. Hefner—was the auspicious beginning of a most amazing career. Shel Silverstein died in 1999.