You are here
Back to top
Changing Eyes (Paperback)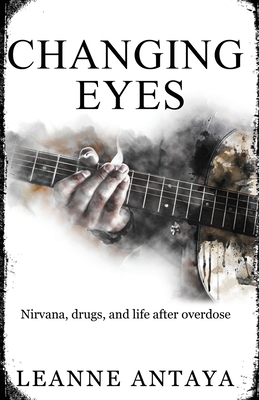 $17.99

Usually Ships in 1-5 Days
Description
---
ALL OF MY ATTEMPTS TO HELP TREY HAD BEEN FRUITLESS.
No one understood, especially the doctors and counsellors, that Trey never wanted help. He didn't feel the need to survive and didn't care about death. He was ruining his life, but that didn't concern him. For years, I painfully watched him, with a mother's sorrowful heart, turn to the world of drugs. He believed that he would never achieve the success he hungered for without them and dismissed the idea of overdose because it couldn't happen to him.
His intense belief brought ever-changing hazy green eyes, wild with a fierce craving for more creativity. I could hope that the day I dreaded would not come, but it did. Trey's insatiable drug habit abruptly ended when he overdosed, died, and survived, leading us down a long and eventful path.
With little hope and many doctor's doubts, I started the journey to defy all odds. A journal and pen were all that I needed, as I found time to write every day. The words "He's getting better" were written repeatedly in different words but with the same meaning. I couldn't give up, so I sat beside him and wrote. I clung to the words like a warrior to his sword as I watched my now "CLEAN" son relearn all he knew before the overdose, and with hope in my heart, I pleaded that no one else would experience what I had.
I found myself becoming a doctor, a researcher, a believer, a hoper, and a never give-upper. I knew my son had three essential things to recover fully, MOTIVATION, HUMOR AND FAMILY SUPPORT, as I put all three into play.
Trey became a warrior too. He couldn't give up. After all, he was on a mission, A MISSION TO HAVE THE LIFE THAT HE WAS BORN TO HAVE.
The memories will live inside me forever, but the words I wrote in the journal are in the hope that I never hear another mother cry.