You are here
Dividing Lines Líneas Divisorias (Paperback)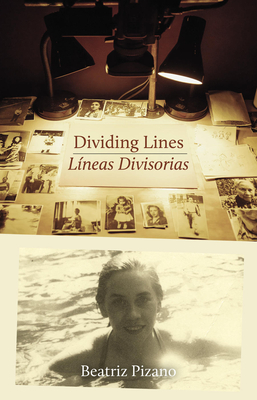 $19.95

Usually Ships in 1-5 Days
Description
---
The one thing everyone knows is that we're all going to die. Which means our loved ones are going to die. So how can we prepare for, experience, and honour their deaths? And does that look different if we have to make the decision to end their lives for them if they're suffering? Dividing Lines L neas Divisorias is one woman's story that offers a space for communal grieving through a celebration of life.
Traced by the historic world events that coincide with her memories of independence and immigration, Beatriz reflects on how she spent over a decade caring for her mother--the one person she promised she'd be there for all the way until the end--as she lost her more and more to Alzheimer's, and ultimately had to make the tough call to end her mother's pain.
A meditation full of light that doesn't shy away from fear of the unknown, Beatriz's narrative comes from a vulnerable and recognizable place of love that will invite our memories and choices in to heal.
About the Author
---
Beatriz Pizano is a playwright, director, actor, dramaturge, and the founder and artistic director of Aluna Theatre, the oldest Latinx theatre company in Canada, creating daring, experimental, and political theatre from a TransAmerican perspective. Beatriz has received extensive awards and nominations for her plays and was the first Latinx woman to receive a Dora Mavor Moore Award and a Toronto Theatre Critics' Award for her acting. Her writing challenges Eurocentric approaches to theatre creation. She is a fierce activist who creates spaces and opportunities for racialized artists and playwrights and was recognized in 2019 as one of TD's Most Influential Hispanics in Canada. She lives in Toronto.