You are here
The Longest Day (Hardcover)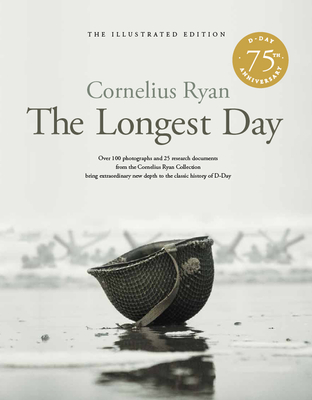 $45.00
Email or call for price.
Description
---
First published in 1959, The Longest Day is one of the bestselling military history books of all time, and the inspiration for the legendary 1962 film.
Cornelius Ryan pioneered a new style of military writing based on interviews with more than a thousand battle participants from both sides. This beautifully designed archive edition incorporates 25 original research documents with Ryan's classic text, along with an additional 120 photographs.
About the Author
---
Cornelius Ryan was born in Dublin and joined the London staff of Reuter's News Agency in 1941. In 1943 he joined the staff of the London Daily Telegraph as a war correspondent. Ryan was at Normandy twice on D-Day, and his three classic World War II books--The Longest Day, A Bridge Too Far, and The Last Battle--brought D-Day, Operation Market-Garden, and the Battle for Berlin to life through the meticulously researched stories of thousands of the men who fought on both sides in those campaigns. In 1947 Ryan joined Time, Inc. and emigrated to the USA. He died in 1974, just two months after the publication of A Bridge Too Far. Doug McCabe, who wrote the introduction, is Curator of the Cornelius Ryan Archive, based at the Ohio University Libraries. The archive comprises research papers and files for all three of Ryan's battle books.