You are here
Traveling Light: A Novel (Paperback)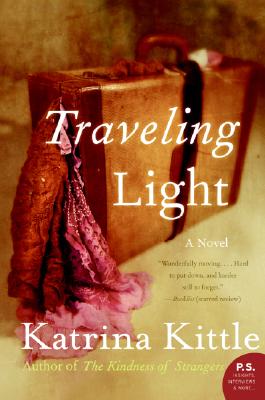 $13.99

Usually Ships in 1-5 Days
Description
---
"Travel light and you can sing in the robber's face" was the best advice Summer Zwolenick ever received from her father, though she didn't recognize it at the time. Three years after the accident that ended her career as a ballerina, she is back in the familiar suburbs of Dayton, Ohio, teaching at a local high school. But it wasn't nostalgia that called Summer home. It was her need to spend quality time with her brother, Todd, and his devoted partner, Jacob. Todd, the golden athlete whose strength and spirit encouraged Summer to nurture her own unique talents and follow her dream, is in the final stages of a terminal illness. In a few short months, he will be dead—leaving Summer only a handful of precious days to learn all the lessons her brother still has to teach her . . . from how to love and how to live to how to let go.
Traveling Light is the deeply moving debut novel from Katrina Kittle, the acclaimed author of The Kindness of Strangers—an unforgettable story of love, bonds, and promises that endure longer than life itself.
About the Author
---
Katrina Kittle is the author of Traveling Light, Two Truths and a Lie, and The Kindness of Strangers, which received the Great Lakes Book Award for Fiction. She lives in Dayton, Ohio.